Twitter which is the hub of trolling in Ghana was set ablaze during and after the Vodafone Ghana Music Awards. The awards which can never be successful without series of controversies, from the red carpet to the main event had its fair share of criticisms.
The centre of attraction at the awards was 'One Corner' hitmaker, Patapaa Amisty. The Agona Swedru man was spotted on the red carpet with an oversized mauve suit which many Ghanaians could not resist making fun of.
Patapaa's sense of fashion from a section of Ghanaians was motivated by Politician Johnson Aseidu Knetia. Patapaa looks and song has been a topic of discussion since his claim to fame last year.
Another controversial twist on the night was when Patapaa missed out on the Vodafone Song of the Year category to Fancy Gadam's Total Cheat. This caused a huge stir and shouts of boos in the auditorium and the artiste filled with rage walked out from the auditorium.
Patapaa is currently trending on the number 5 spot on twitter with Ghanaian music lovers all over the world sharing their sentiments on the musician's failure to secure an award.
View tweets by some Ghanaians on social media.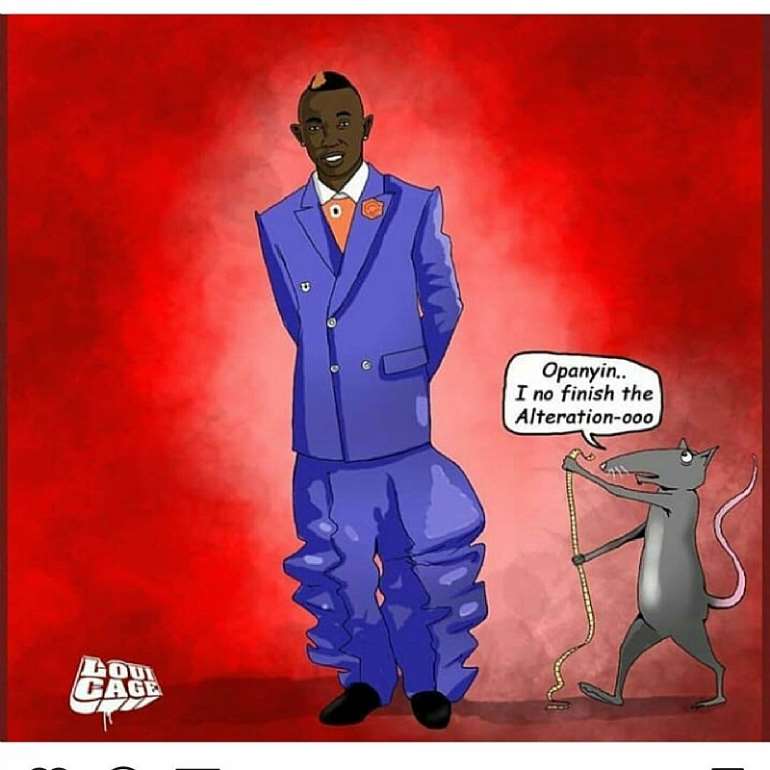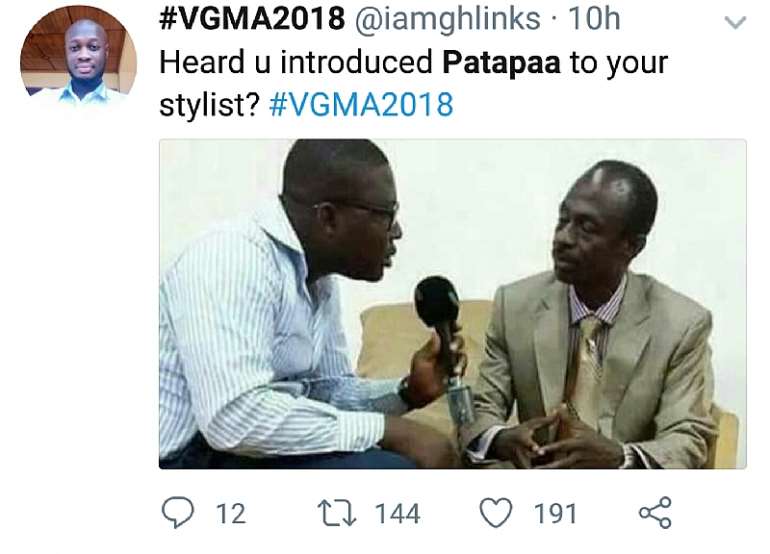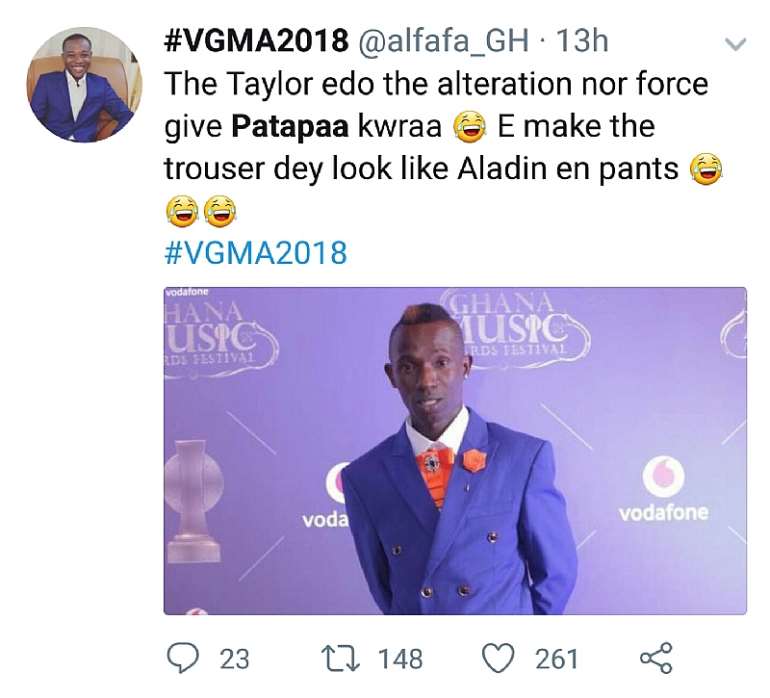 Watch video below
By odarteygh.com